Corporate Charities
Precision Metal Industries believes companies play an important role by contributing to the well-being of the local community and that giving back is our responsibility. PMI also believes treating others with dignity and respect enables them to reach greater personal achievement.
Association of the United States Army (AUSA)

PMI is proud to share the values of the AUSA: Excellence, Innovation, Professionalism, Inclusiveness, Integrity and Responsiveness.
AUSA is a private, non-profit educational organization that supports America's Army – Active, National Guard, Reserve, Civilians, Retirees, Government Civilians, Wounded Warriors, Veterans, and family members.
The Wounded Warrior Project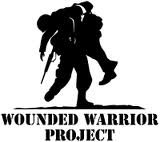 The Mission of the Wounded Warrior Project is to honor and empower wounded warriors. PMI shares in this organization's mission to help foster the most successful, well-adjusted generation of wounded service members in our nation's history.
PMI's generous donation to this project was made via a matching employee contribution program. This donation was made in honor of CW5 Duane G. Crawford, in gratitude for his participation in PMI's recent Warfighter Appreciation Day. CW5 Crawford thanked the entire PMI team for their valuable civilian role in producing 100% quality products. He recognized that PMI helps to ensure the safe return of our nation's soldiers.
Broward Outreach Center

Precision Metal Industries wholeheartedly supports the mission of the Broward Outreach Center, to transform the lives of homeless men, women and children through comprehensive residential programs, to effect lasting change and empower them to be productive members of society. They provide food, shelter, substance abuse treatment, education, computer literacy, job placement, healthcare, spiritual development and housing with love, compassion and encouragement. Programs at Broward Outreach Centers have helped individuals overcome their life-controlling problems through education and counseling.
4Kids of South Florida

4KIDS' Vision, "A Home For Every Child," speaks to the solvable nature of the problem. It's that simple. If we find a home for a child in crisis, that child finds HOPE. Over 17 years, we've seen this proven again and again through a partnership of committed churches, corporations, foundations, and individuals. Working collectively, we are making a difference one child at a time, and fulfilling our Mission of "Providing Hope…For Kids in Crisis."