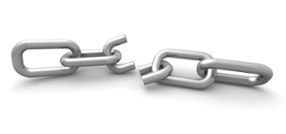 Problems in the supply chain happen. Some, like your favorite pizza place delivering a cold pizza because the delivery kid ran out of gas, are irritating. Others, such as a three-week delay on a shipment from an overseas supplier, can prove disastrous.
You cannot eliminate all issues within your supply chain. However, you can eliminate most if you know where to look. The time to discover vulnerabilities in your company's supply is before something happens. Do you know what to look for? Here are some problem areas common to many supply chains.
Scaling Workforce with Demand
Business is going well. Your product is experiencing increasing demand. As a result, you tell your supplier about the coming order that is triple the size of all previous orders. The supplier relied on an experienced workforce to handle your projects. Now, they must hire more workers to accommodate your success.
This may sound like a win-win. However, there is no guarantee your supplier is able to hire employees with the same level of experience as existing workers. The result could be an increased potential for a drop off in quality.
Multiple Components; Multiple Sources
Perhaps your company uses multiple suppliers for sheet metal fabrication, finishing/painting and assembly. These suppliers may be very good at what they do and if they work together in delivering your order, everything is fine.
Unfortunately, this seldom happens and you spend a large amount of time ensuring product flow moves according to your company's needs. You have little control over delays caused by downtime and shipping your product from one supplier to the next. At some point, minor delays will turn into major problems.
Offshoring Complications
Dealing with an overseas supplier frequently offers savings from low labor costs and helps increase profitability. The downside has the potential to destroy profits. For example, problems arise whether your parts come from down the block or around the world. However, it is less likely a different language will pose a challenge from a supplier down the block.
Overseas suppliers not only may speak a different language, but also work in a different time zone. The net result is the potential for increased confusion and delays.
These are just three examples illustrating the vulnerability of a supply chain. At Precision Metal Industries, our team has developed a checklist of six areas that can cause problems in your supply chain. This free resource can be essential in keeping track of your supply chain and anticipating all problems before they occur. Visit us today to download your free copy, and contact us with any questions.
---
---