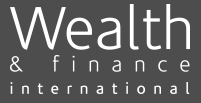 In the competitive world of sheet metal manufacturing, companies must constantly strive to meet customer demands in regards to lead times, development, quality, tolerances, delivery and more. It is for this reason that Precision Metal Industries (PMI) is proud to announce their selection as the best sheet metal manufacturer in Florida for 2015.
The award was presented to PMI from Wealth & Finance International, a respected organization dedicated to finding the best of the best across a wide variety of industries such as manufacturing, investment, wealth and money, and similar fields. PMI is extremely proud of the reception of the business award because it shows that we excel not only in manufacturing technologies and processes, but on the corporate side as well.
Wealth & Finance International presents their awards based solely on merit. This means that no financial incentives or political influence is taken into account in deciding the recipients. Instead, companies must prove themselves to an independent team of researchers, voters, and judges. The winning organizations display some combination of innovative advances in their field, the continued raising of the bar in their sectors, and the announcement of special results (profits, awards, accreditation) that cement their spot as a leader in their field and region.
PMI is extremely proud of our selection of Best Sheet Metal Manufacturer – Florida as it underscores the fact that our customers are always our top priority. The award reiterates the fact that PMI customers will not only receive quality manufactured components but they'll do so with streamlined and efficient delivery, as well. We take immense pride in perfecting not only our manufacturing skills but every aspect of customer service.
Contact PMI, the best in Florida, to discuss any sheet metal manufacturing needs you have.
---
---